Sculpture, 2023
Dimensions: Variable. Bronze and mechanical parts.
Image View: My studio. Oslo. Norway.
The sculpture looks like a light switch cover,
but when the viewer approaches to see it, a mechanism in the back side of the sculpture reacts to it and makes the toggle on the light switch cover move up and grow out from the wall, approximately 70 cm long.
After 10 minutes, the switch returns to its initial position.

The Assumption of Pinocchio is inspired by two stories: the story of Pinocchio and the life of Jesus Christ. Jesus Christ and Pinocchio share a journey; they transform from something to become something else.
Pinocchio is a wooden toy that wants to become a child. Meanwhile, Jesus goes the other way, from a human to ether, to myth.
In this work, there is irony and sarcasm.
As a critical aspect, I use a light switch cover as a symbolic element to address Metaphorical speaking, the topic of truth and lie, light and dark.
With the switch of the light, I manipulate the light in the room; I can manipulate the truth as a reminder of the historical manipulation of the church and the image of Jesus Christ.
Drawing inspiration from the Pinocchio story, where a nose grows when he lies, it's worth noting that a parallel can be drawn to the real aspect of Jesus Christ, where some perceive a significant falsehood. He was not blonde with blue eyes, as we are used to seeing in
the church representation. Following this path, mixing both stories' visuals and symbolism creates new meaning.
The original light switch has only two children next to Jesus, a boy and a girl. So I added two more children to the image.
Making an ironical reference to the myth of the multiplication of bread and fish.
Another aspect is the story of the church, involving abuse of children and abuse of power.
I decided to use bronze for this as a part of the piece's narrative. Bronze is a material related to posterity, solidity in contraposition
with fragile and perishable material, such as paper.
So many hidden meanings, just like in the church itself.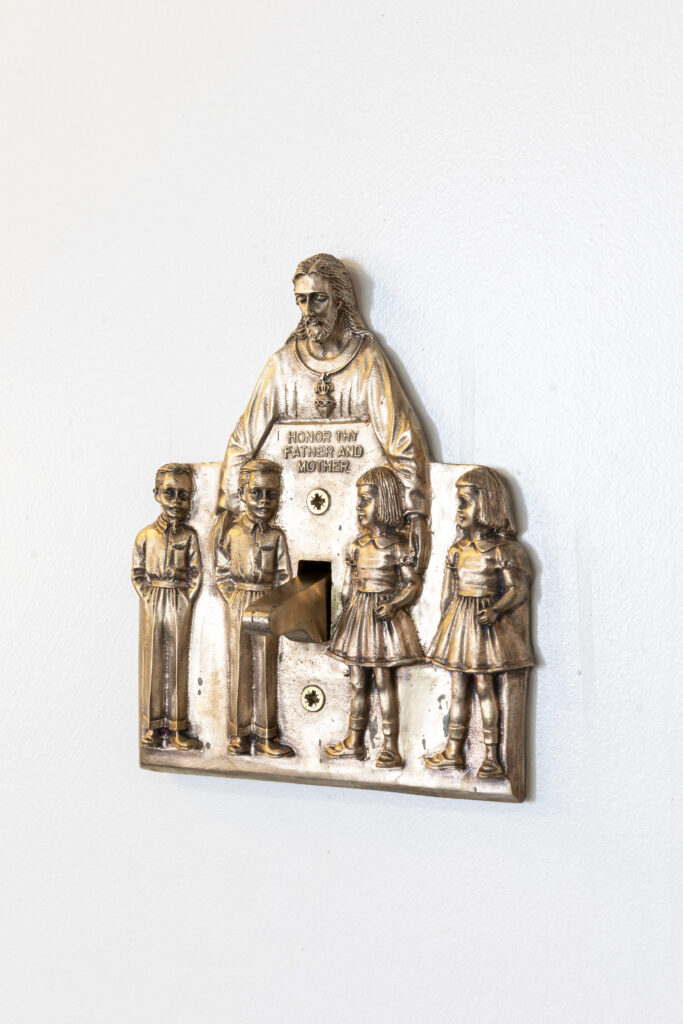 Photo by Juan A. Milanes. 2023 © Material: Bronze and mechanical parts.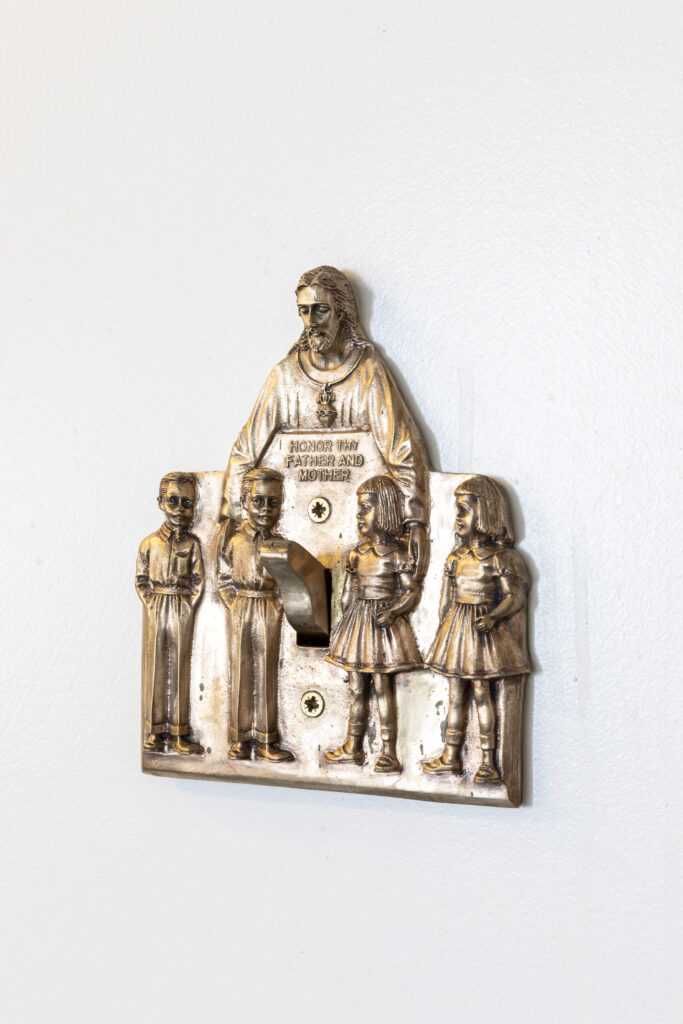 Photo by Juan A. Milanes. 2023 © Material: Bronze and mechanical parts.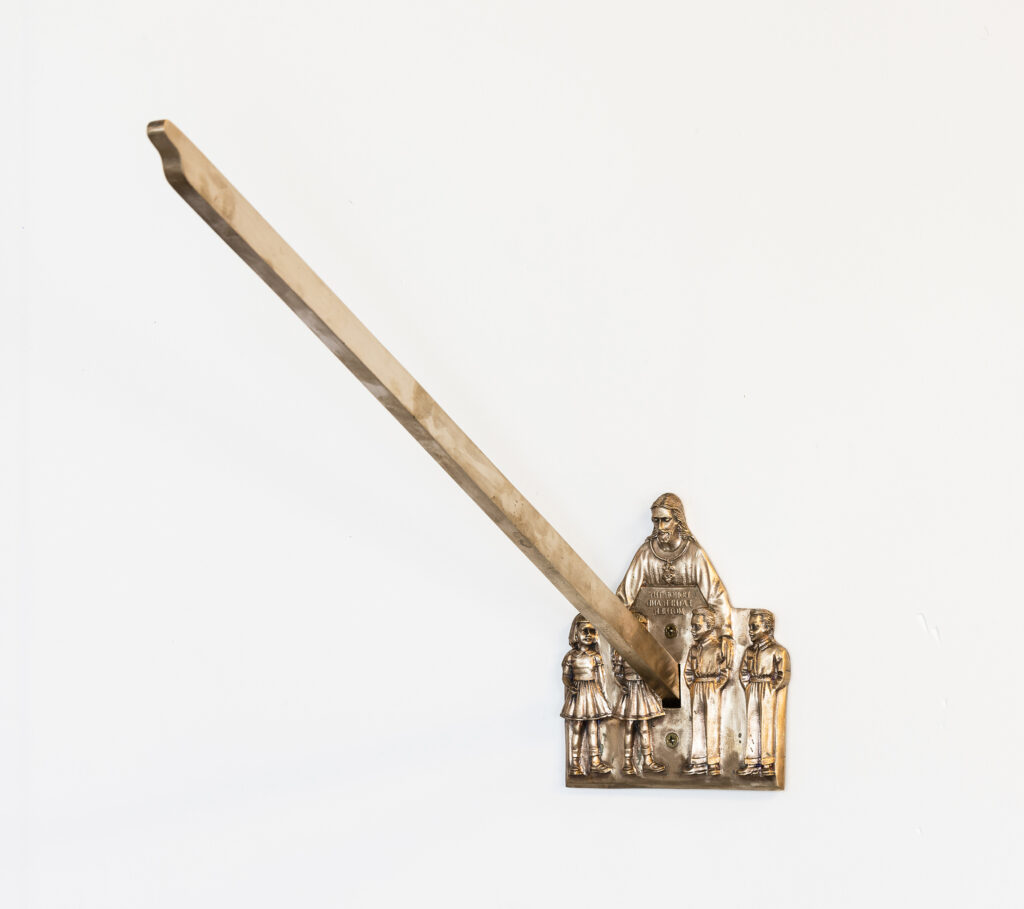 Photo by Juan A. Milanes. 2023 © Material: Bronze and mechanical parts.